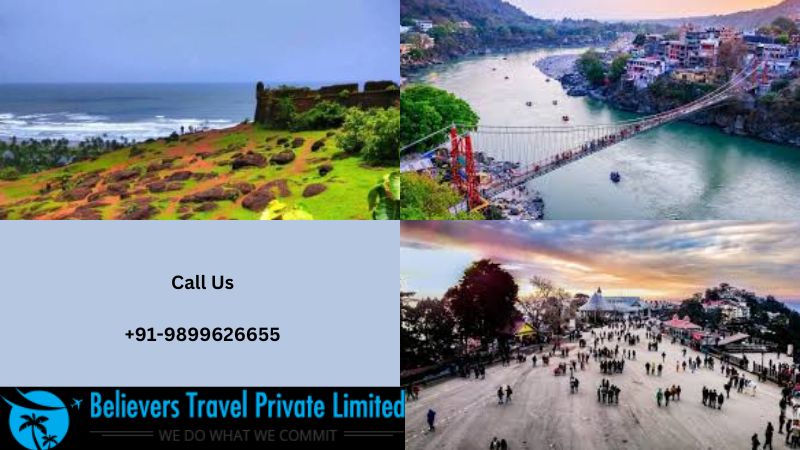 India is a diverse country with a rich cultural heritage, scenic landscapes, and vibrant cities. With so much to explore, it can be challenging to plan a perfect trip on your own. Travelling and vacationing is essential for our physical and mental well-being. It provides a break from the monotonous routine of our daily lives, allowing us to unwind and relax. Travelling exposes us to different cultures, languages, and traditions, broadening our horizons and perspective of the world. It also provides an opportunity for self-discovery, personal growth, and creating lasting memories with our loved ones.
A tour package can be extremely beneficial in planning a vacation. It takes away the hassle of planning the itinerary, finding accommodations, and arranging transportation. Tour packages are often designed to cater to different interests and budgets, allowing travellers to choose the Best Domestic Package in India that best suits their needs. Moreover, tour packages are often inclusive of all expenses, including meals, sightseeing, and activities, ensuring that travellers don't have to worry about any unexpected costs.
This is where domestic travel packages come in handy. Here are some of the best domestic travel packages in India that you can consider for your next trip:
Golden Triangle Tour: The Golden Triangle Tour is one of the most popular and the Best Domestic Package in India. It covers Delhi, Agra, and Jaipur, three of the most culturally rich and historically significant cities in North India. This tour takes you through the magnificent Taj Mahal, the historic Red Fort, and the stunning Hawa Mahal.
Kerala Backwaters Tour: The Kerala Backwaters Tour is a relaxing and peaceful journey through the scenic backwaters of Kerala. This tour takes you through the picturesque canals, lagoons, and lakes of Alleppey, Kumarakom, and Kollam, allowing you to experience the tranquillity and natural beauty of Kerala.
Ladakh Tour: The Ladakh Tour takes you through the rugged and breathtakingly beautiful landscapes of Ladakh. This tour includes visits to ancient monasteries, picturesque valleys, and serene lakes. You can also indulge in adventure activities like trekking, camping, and river rafting.
Goa Beach Tour: The Goa Beach Tour is perfect for those who want to relax and unwind on the beaches of Goa. This tour takes you through the stunning beaches of North and South Goa, where you can enjoy water sports, beach parties, and seafood.
Rajasthan Tour: The Rajasthan Tour takes you through the vibrant and colourful state of Rajasthan. This tour includes visits to majestic forts, palaces, and temples in Jaipur, Jodhpur, Udaipur, and Jaisalmer. You can also experience the unique culture and traditions of Rajasthan through its food, music, and dance.
Andaman and Nicobar Islands Tour: The Andaman and Nicobar Islands Tour is perfect for those who want to explore the unspoiled and pristine beauty of the islands. This tour includes visits to the historic Cellular Jail, the stunning Radhanagar Beach, and the exotic limestone caves of Baratang Island.
Wildlife Tour: The Wildlife Tour takes you through some of the most famous national parks and wildlife sanctuaries in India. This tour includes visits to the majestic Bengal tigers at Bandhavgarh National Park, the rare one-horned rhinoceros at Kaziranga National Park, and the graceful Asiatic lions at Gir National Park.
When choosing a domestic travel package in India, consider your interests, budget, and time constraints. Look for packages that include accommodation, meals, transportation, and sightseeing activities. Make sure to read reviews and ratings of the tour operator before booking your trip. With the right travel package, you can have a memorable and enjoyable trip to India.