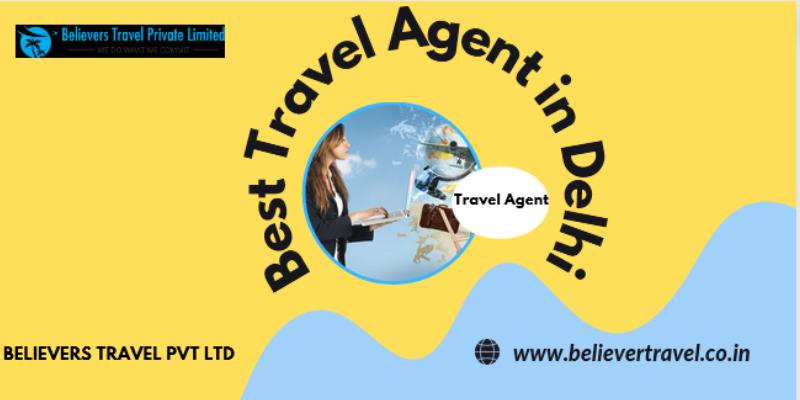 The travel industry has become increasingly competitive in growing years. Most online travel companies are striving to drive sales by offering discounts, deals and exceptional customer support. Since the competition is intense, not everyone can retain customers. Many small travel companies are losing business, owing to the rising cost of customer retention. Given below are a few tips for becoming the Best Travel Agent in Delhi and driving sales.

Destination Focused Services
In travel businesses, location plays a crucial role to drive sales and customer retention. It is of paramount importance that as a business, you focus on popular destinations while providing a unique experience. This will help you stand out from your competition and ensure customers flock to your doorstep.
You must underline and focus on the unique experience offered within popular holiday destinations within your advertisement. It will help you to with wider reach and help convert leads for your business.
Create Niche Market
Another great way to create market share for your business is honing into a niche market. It will help you to streamline your business operation and aid you to provide outstanding customer service.
When you focus on a niche market like business travel, family vacation, etc you can create more value for customer. It will easily help you to become the Travel Agent in Delhi without burning a hole in your pocket.
Highlight your USP
The ideal way to drive sales and reach out to potential customers is to highlight your business USP. You could utilize social media platforms like posting blogs, articles, videos, etc to grab your customer's attention.
Posting sensational picturesque locations of the travel destination could work as a draw for your potential customer. You could also focus on your unique business features and speciality to knock off your competition online.
Target Specific Audience
As a small travel business, it would be a mammoth task to cater to all types of businesses. By creating a niche market, you could easily focus on a specific audience for your business. If your target customer is a family vacation, tailor your services to family vacation needs. This will help grab customer attention and retain the existing customer base.
For a family holiday, you could offer services that cater to their specific interests to help them spend quality time. It will help you to create memorable moments for your customer and for them to have fun. You must try to provide personalized services for maximum customer satisfaction.
To conclude, following these tips will allow your small business services and personality to shine. Sometimes having unique ideas and features are enough to drive sales and retain existing customers. You could also add quirky humour or funny liner to ensure that the customer's attention is bound to come.
You can also give advice, post travel- stories, etc to allow customers a first-hand experience of your services. You can also offer a unique and new destination to explore for seasoned travellers. It will help them get excited about travelling with their families.