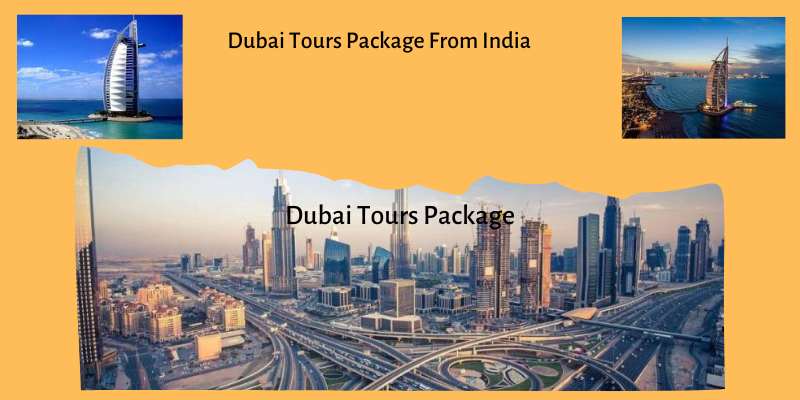 Over the years, Dubai has developed into one of the world's most renowned and well-liked tourist destinations. It is drawing tourists from all backgrounds to its shores so they may enjoy what the site has to offer. One can easily Book a Dubai Tours Package from India.
Official statistics have yet to be made public, but data suggests that over 11.95 million individuals travelled to the emirate in 2014. The numbers are up from 11.12 million in 2013. This indicates how Dubai's popularity as a travel destination has increased.
It's not surprising that visitors throng to its beaches to view its great efforts and achievements because the area is known for superlatives like the most extraordinary building and largest mall in the world, but what prevents customers from returning year after year?
Hotels:
Some of the largest and most opulent hotels in the world can be found in Dubai, providing visitors with five-star experiences while they are there. Some of the largest and most opulent hotels in the world can be found in Dubai, providing visitors with five-star experiences while they are there.
Depending on what they are looking for, tourists can choose to stay in various parts of the emirate. This implies that depending on where a person chooses to stay, they may return several times and yet learn something new each time.
You might choose a hotel on the ocean and enjoy the beautiful sand every morning, or you could stay in Ras Al Khaimah. You can have a stunning backdrop of untamed mountains and awe-inspiring beaches all around you.
Cosmopolitan Lifestyle Along With Local Culture:
The emirate can provide tourists with the ideal fusion of a modern metropolis and traditional elements of the local way of life. No matter where you go in Dubai, whether it is to see amazing fireworks displays or visit local markets, there is a feeling of vitality and good spirits.
Dubai has lots to offer everyone, including a variety of entertainment options and traditional restaurants providing regional cuisine.
World-Class Shopping:
As was already noted, Dubai is home to the largest mall worldwide, so it would be foolish not to include the emirate's world-famous shopping options. The malls are up-to-date, air-conditioned, and provide the newest trends.
You may explore the gold markets, which provide platinum, diamonds, and occasionally silver at lower costs than you can get in the UK, in addition to finding your favourite and well-known brands there.
Additionally, the emirate's vibrant and energetic souks provide visitors with a genuine experience of historic Dubai. This gives students the chance to practise bargaining to purchase gifts for themselves or folks back home.
There's Plenty To Do:
Where else in the world can you go sandboarding one second and skiing on actual snow the next? People frequently visit Dubai since there is no way to see everything it has to offer in just one trip.
Visitors might be in awe of the gorgeous and contemporary Arabic architecture. They may learn about the emirate's past and culture, interact with dolphins, ride camels across the desert, spend the day at a water park, go on a hot air balloon excursion, and much more.
Visitors to Dubai are spoiled with choices. They may have a list of activities they wish to do, yet it would take you many trips to complete it all.