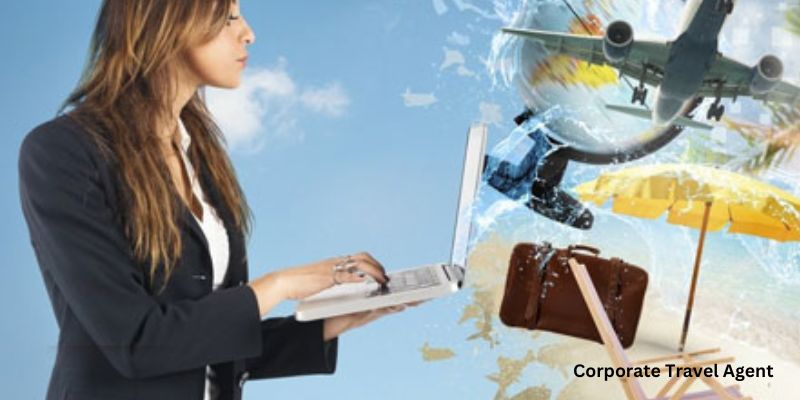 If you want to plan a trip through a time-consuming process, travel agents can help you significantly. Travel agent plan the entire travelling on behalf of the clients. Travel agents mainly book flights, cruises, hotels, and rental cars.
Maximum travel agents have wide demography that serves both individuals and corporate clients. Travel agents mainly focus on the special segments of society as per the client's needs. Travel agents mainly perform specific travels such as leisure travel, business trip, and international travelling.
The Significance of Corporate Travel Agents
A corporate travel agent is an organisation with unique accreditations that authorises its agencies to sell international and domestic travel tickets. Full accreditation allows these travel agents to manage everything from airline ticket booking to hotels.
New technologies help this travel agent to explore different destinations systematically. This system uses existing customer data to recommend new customers.
Job Duties of a Corporate Travel Agent
A corporate travel agency must perform a few specific duties, such as follows-
1. They provide information regarding airline policies for lost and damaged luggage and delayed flights to help corporate travellers. It helps the clients to plan their tours systematically.
2. Corporate travel agency communicates with clients to arrange meetings with prospective clients and travel arrangements.
3. Travel agents search for the best prices on flights, hotel rooms, and insurance policies to meet the client's requirements.
4. They coordinate clients for trade shows, meetings, and conventions.
5. Travel agents reserve hotels for business trips and arrange for groups housing vocational travel.
6. They keep records of all travel arrangements, including itineraries, payment details, and flight information.
7. It helps clients to book flight tickets with their preferred airlines. It includes essential information regarding the flight cancellation policy, fare changes, and discounts for flight booking.
8. They also arrange group transportation such as buses, taxis, and rental cars.
9. They arrange the tax benefits for the international tour.

Process of Choosing Corporate Travel Agents
It will help if you consider a few factors while choosing the best quality corporate travel agency-
1. Your employees must encounter some emergencies while they travel for a business trip. For international trips, they must know the shortest route to the workplace for easy transportation. In such a case, they must require a proper customer-supportive travel agency. Try to choose a corporate travel agency with a high-quality customer support system.
2. Try to choose a corporate travel agency with easy ticket booking facilities. An authentic travel agency should take care of all the booking-related responsibilities.
3. If the travel agency follows all the modern technologies, it will benefit its clients. If the travel agent has a virtual travel consultant, it will help you significantly in many aspects.
4. Without comprehensive travel data, your travel manager cannot arrange the travel systematically. Proper reporting and analysis are a significant part of a travel agent.
You can search various online portals to choose the best quality corporate travel agent at an affordable price. It will help you significantly from many aspects.